This Thursday, September 19, Jean-Marc Ayrault, Prime Minister, accompanied by Cécile Duflot, Minister of Housing and Philippe Martin, Minister of Ecology visited the company Roll-Gom, on the eve of the 2nd Environmental Conference.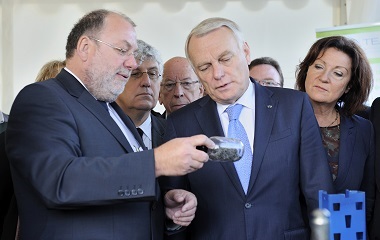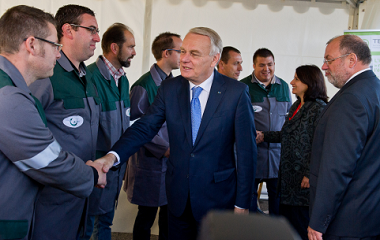 It was shortly before 9am the TGV Prime Minister arrives at the station of Arras. Along with Cécile Duflot and Philippe Martin, Ministers of Housing and Ecology, Jean-Marc Ayrault immediately goes to Tilloy-les-Mofflaines to visit the company Roll-Gom, specializing in the manufacture of rubber wheels. 
The company was selected by the Minister of Ecology because it fully illustrates the merits of circular economy Roll-Gom indeed receives whole tires and integrated throughout the recycling chain which allows to transform , when they leave the factory, new products in again having a commercial value.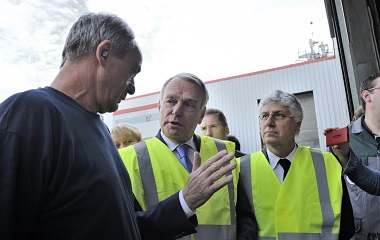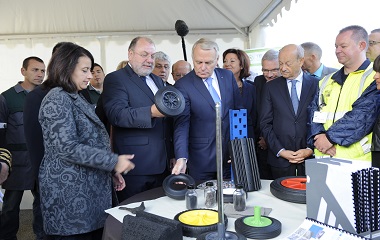 European leader in the recovery of rubber from tires, Roll-Gom just invest in robots palletizing lines and especially on a new line of shredding, to work throughout the recovery cycle of the tire (the shredding grinding chips and recovery crumb).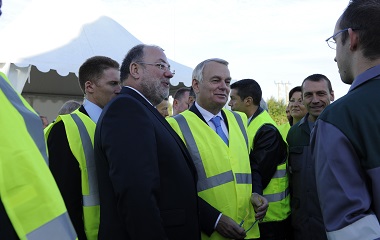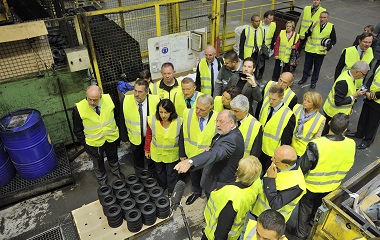 With sales up 60% for export, Roll-Gom produces wheels that fit-among others-waste containers, portable fire extinguishers, wheelbarrows, pressure washers ... A total of 14 million units out of plant each year, giving the company's position as a European leader in the sector.