Roll-Gom company manufacturing recycled rubber wheels, is located in the industrial area of ​​Tilloy-les-Mofflaines near Arras (62 - Pas de Calais).
Roll-Gom society was founded in 1985 and moved to its present site Tilloy-les-Mofflaines in 1989. Since then, the company covers a site area of ​​35,000 m² of which 4,500 m² covered.
This is since the change of ownership in August 2006, Roll-Gom is integrated within the Aurea group.


In its operation, Roll-gom focuses on three areas:
- Recycling of ELT (End-of-Life Tyres) and enhancement of rubber vulcanization.
- Injection of virgin and recycled plastics.
- The wheel mounting in large series.
Rollgom does not manufacture and does not sell rubber chippings or rubber powder for sports playground.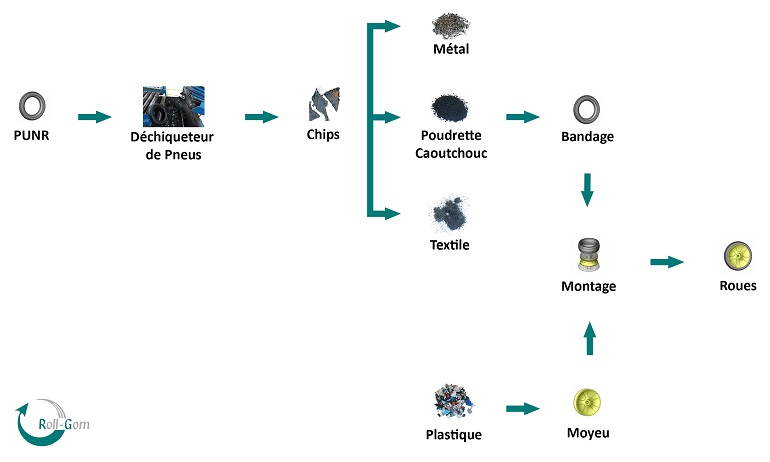 In addition, its production is organized continuous fire 5 x 8, 3 x 8 and 2 x 8 different sectors and needs.